Sports and games are an important aspect of a child's growth and overall development. It helps shape their personality with a perfect balance between body and mind. Activities on the playfield develop the qualities of teamwork, leadership, dedication, discipline, self-confidence and self-esteem. It also strengthens them to face the challenges of an increasingly competitive world. A well-defined Sports Policy ensures a scholars' smooth transition from childhood free play to competitive sports training.

We offer a variety of sports and games for the students at the school that encourages them to explore and display their special sporting talents and focuses on developing their Gross Motor Skills and coordination. The School encourages students to pursue any game of their interest and excel in the domain. Special training regimes are individually developed by highly qualified and experienced instructors keeping in view the ability, talent and the potential of every child.

We offer opportunities for exposure through sports exchange events and programs and by inviting other school teams to the Campus. Regular campus visits by eminent personalities for interactive sessions are planned with an aim to motivate scholars through interaction with their role models.

At G D Goenka Public school Kashipur, the sports acamy is professionaly managed by Fitness365, the flagship School PE & Sports program of Sequoia Fitness & Sports Technology Private Limited is India's most Scientifically Designed Sports Education and Fitness Assessment, Intervention and Monitoring Program for School Children.

It has been conceptualized by professionals with with extensive experience in Major International Multi-Sporting events like Commonwealth Games 2010, Atlanta Olympics and other Multi-Sporting International Events and education from BITS Pilani, XLRI, IIMC, IT-BHU, IIMs, LNUPE.

Incepted in 2010 (after CWG Delhi 2010), Fitness365 have been successfully running Sports, Health & Physical Education (SHAPE365) Program and Top of Pyramid (TOP) Sports Coaching and Fitness Assessment across 1370+ Schools, 13.5 Lac children across all states/UTs, and capacity building and training to create skilled professional in the areas of Sports, Physical Education and Fitness.

Sequoia Fitness and Sports Technologies is building India's most comprehensive Fitness Assessment Mobile App - Khelo India Fitness Program (Sports Authority of India/Ministry of Youth Affairs and Sports) for enabling 1.5 Million Schools to conduct fitness assessment and give fitness report card to 300 Million School going children. Fitness365 is member of Curriculum Committees of NCERT and CBSE, and Governing Council Member of Sports, Physical Education, Fitness and Leisure Sector Skill Council.

BASKETBALL
---

BADMINTON
---

SWIMMING
---

CRICKET
---

TABLE TENNIS
---

GYM
---

VOLLEYBALL
---

AEROBICS
---

SOCCER
---

ATHLETE
---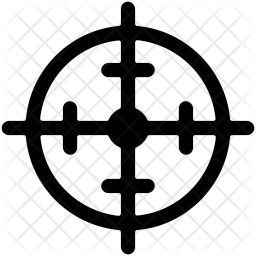 Shooting
---

Billiards
---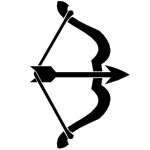 Archery
---